Just like any modern homeowner, you probably have air ducts in your home to make sure that it is well-ventilated and comfortable. While all may seem well and good for the most part of the year, mold and mildew are likely to develop at some point. Air duct cleaning then becomes a necessity. As a hands-own property owner, you may endeavor to get the job of air duct cleaning done yourself. However, we're here to make the case for air duct cleaning professionals
We're not going to sugarcoat it–air duct cleaning is a messy job. It requires you to face dozen of creepy crawlers who have taken residence in your vent. Plus, you need to gear up so that you won't trigger any dormant dust allergies too. So, save yourself the trouble and have the pros do the cleaning for you instead.
Professional Family owned Company
Faulty dryer vents can lead to a fire. Naturally, you want to keep this danger from happening and you can do this by having your vents regularly cleaned. You can take on this task yourself, or leave this to the professionals. Cleaning your dryer vent is a dangerous task that requires skill and the right know-how. If you're looking for professionals who can do the job of dryer vent cleaning in Atlanta, then you've come to the right place here at Dr. Freshair.

We are a very dedicated team that are passionate about our work.
We use the most up to date methods and equipment to get your job done more efficiently and effectively, saving you time and money
Quick Response Times
Need Same day service?  We can arrive in less two hours.
We offer a free estimate on any job
With over 25 years of experience our team has seen it all. No matter what the problem is, we can fix it.
If you're looking for a trusted air duct & dryer vent  cleaning company we're at Your service, providing 24 hours service.
CALL US TODAY FOR A FREE ONSITE ESTIMATE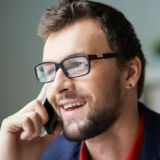 Marcus Fields
Creative Heads Inc.
"Dr. Fresh Air sent technicians to my home super fast after I contacted them about a clogged dryer vent. They arrived shortly, fixed the problem, and gave me a free inspection of my air ducts. I was shocked at the state of the air ducts, but they quoted me a good price for cleaning. I hadn't noticed how bad the air in my home was until after the cleaning. Now, I can breathe freely!"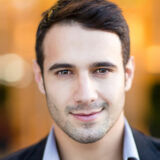 Emerson Anderson
Creative Heads Inc.
"I needed my carpet cleaned and heard about Dr. Fresh Air and the good work they do from my neighbor. If you had told me that a clean carpet could make the air in my house more breathable, I wouldn't have believed you. But after Dr. Fresh Air's technicians did a thorough cleaning of the carpet, you can totally feel a difference in air circulation. Thanks, Dr. Fresh Air!"
The main driving force behind the operations here at Dr. FreshAir is simple: we want everyone to feel healthy and…
Just like any modern homeowner, you probably have air ducts in your home to make sure that it is well-ventilated…
Did you know that the quality of air in your home or office largely depends on how clean your air…
Airducts and dryer vent cleaning company
On your dryer vent cleaning if you also get your air ducts cleaned with us